Prints / Posters / Photos
Standard and Customised Frames
Here at The Picture Factory, we can frame your prints, posters and photos in many different ways. We offer custom framing services to Melbourne clients to ensure images are framed to personal style.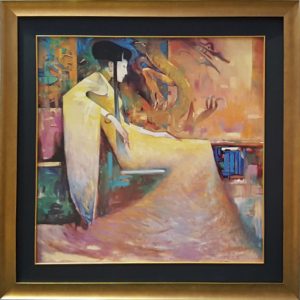 Photo Frames Melbourne
Our custom photo frames are a great way to personalise your memories. The Picture Factory aims to capture your story in our quality custom framing. We will frame your prints, posters and photos to a high standard.
Standard frames are available from our West Heidelberg factory, but you can obtain custom framing to any shape or size.
Mat boards can be added to any frame along with the choice of fillets, clear or non-reflective glass, MDF or foam core backing.
For the best photo frame in Melbourne, trust The Picture Factory!
Multiple Picture Framing
A picture can tell a thousand words, having it framed alongside others will tell a story. You can showcase your memories in a multiple photo frame manufactured by The Picture Factory team.
We can put multiple photos in the one frame with extra cut-out windows as required. Additional plaques can also be organised and inserted, depending on your requirements.
If multiple image custom framing is not your style, we offer block mounting to Melbourne customers. Our experienced team will mount your prints, posters and photos so they look smooth, clean and professional.
Computer Cut Mats
The Picture Factory now offers computer cut mats. This means that just about any shape is possible, so there are now more options to make your memories look better.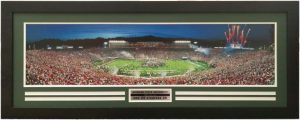 Wedding Photo Frames
Multiple double matt openings are now easier than ever, thereby making them an excellent cost-effective way to enhance your work.
Previously, with the time taken to cut multiple double or triple mat windows, the cost would be prohibitive except for the highest end frame jobs, but can now be produced for little more than the cost of a single opening mat.
Lettering and creative debossing are also offered, again at cost-effective prices. Some logos and trademarks can be debossed (with owner's permission) onto the mat, personalizing the signature pieces.
Picture Framing Benefits
We deliver quality picture framing in Australia, certificate framing, custom mirrors, memorabilia framing and block mounting to Melbourne clients. Having your photos, prints and posters framed with us will ensure your memories last a lifetime.
Picture framing has a number of benefits including:
Visual enhancement
Simple and functional display
Protection
If you're after unique photo frame solutions in Australia, choose The Picture Factory for quality service.
Why Choose us?
Whether you're after photo frames, poster frames, custom framing, memorabilia framing, custom mirrors or block mounting in Melbourne, The Picture Factory can deliver. Our products are made from quality timber and can be customised to your unique requirements.
The Picture Factory delivers:
Cost effective service
Customised design
Fast turn-around times
High quality frames
To learn more about our certificate framing, memorabilia framing, custom mirrors, block mounting Melbourne or the picture framing Australia adores, call The Picture Factory on (03) 9459 1777 today or submit an online form.